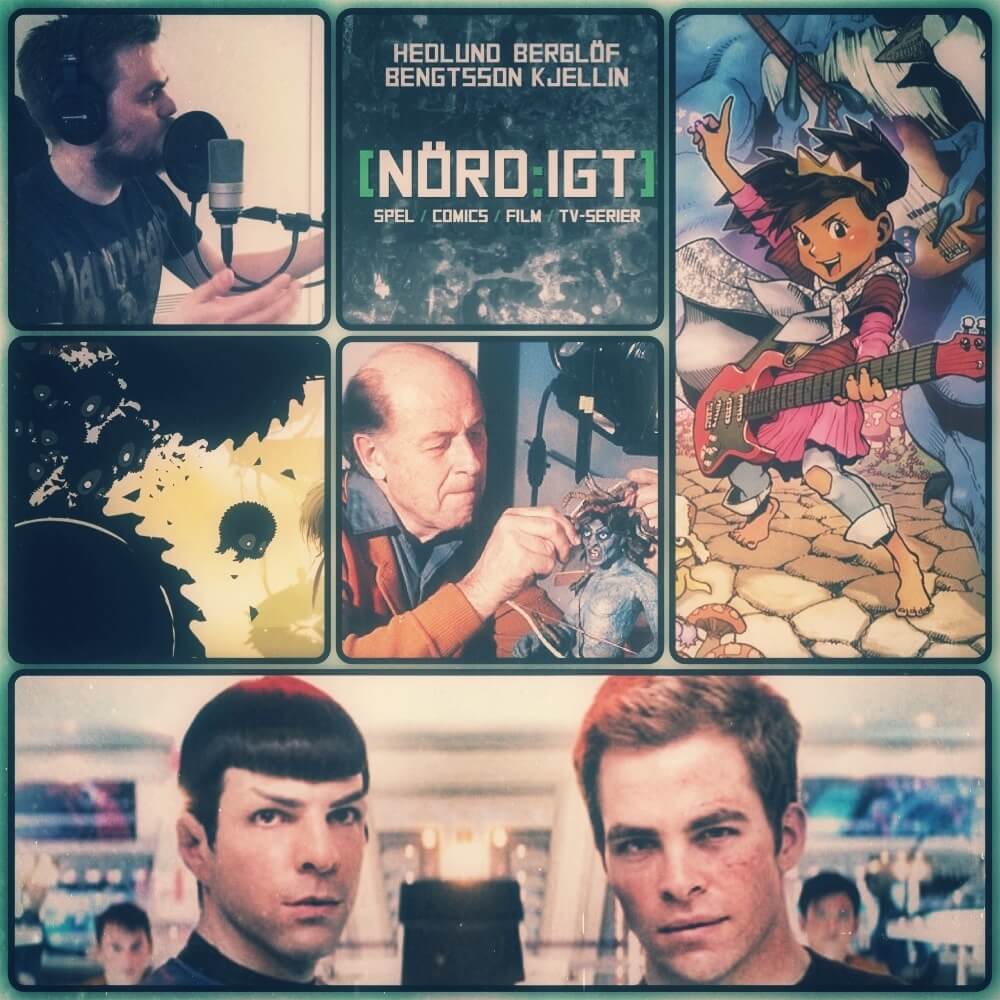 Det vankas långhelg. Såvida du inte jobbar som Bengtsson och Hedlund och frilansar, för i så fall kan du se dig om i Hades efter en extra vilodag.
HURSOM!
Det är torsdag och det luktar nördcast i hela kvarteret. Jonas Berglöf var sjuk så vi tog in den yngre, hårigare och lite snyggare versionen av en Berglöf, Niklas "Lill-Löfet" Berglöf. Niklas är cineast och du känner säkert igen honom från avsnittet då vi sammanfattade Oscargalan.
Denna vecka startar vi med en hyllning av Ray Harryhausen och en diskussion om specialeffekter i film. Vi bad ju även Dig att dela med dig av ditt bästa minne från första gången då du tappade hakan för att någon effekt var helt awesome!
Efter det gurksatsar (?) vi in i Filmdelen och recenserar STAR TREK: Into Darkness. Recensionen är spoilerfri men (SPOILER) Bengtsson får Cumberbitcha loss lite.
Dessutom diskuterar vi två nya trailers och det handlar om Ender's Game och The World's End.
I Speldelen får Bengtsson prata om fluffiga, runa saker när hon recenserar Badland och sen blir Kjellin lite ledsen i Comicsdelen när vi pratar om Spider-Man. Dessutom ber vi dig att kolla in The Princess Who Saved Herself.
Vi hoppas dina öron kommer ha lika kul som vi hade.
Tack och förlåt!
HÄR kan du lyssna på avsnittet via I LIKE RADIO.
HÄR kan du ladda ner det som mp3.
HÄR hittar du avsnittet via RSS