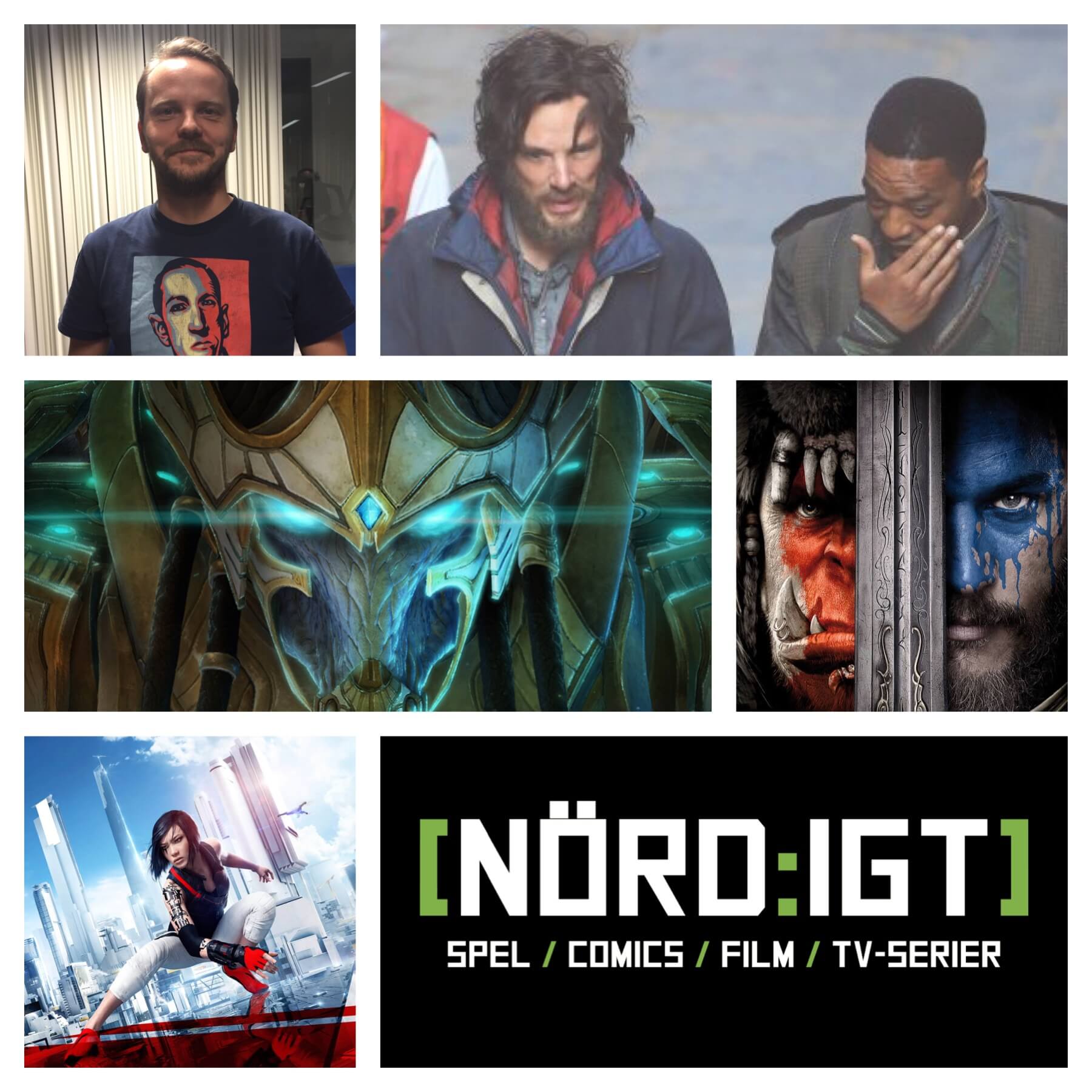 I episod 121 gästas vi av Erik Odeldahl från DICE, Design Director på Mirror's Edge Catalyst, som också är en del av skrivarkollektivet Fruktan. Det blir mycket spelsnack, men vi hinner med att också peppa inför Doctor Strange och prata den sista Starcraft-expansionen, Legacy of the Void.
Panelen består denna vecka av Peter, Jonas, Niklas och Tove, och vi inleder med att prata med Erik om det efterlängtade Mirror's Edge Catalyst: hur det nya spelet kommer att skilja sig från det gamla och hur man förvaltar arvet efter ett rosat spel. Vi benar också i Eriks nördiga intressen och det blir bland annat snack om supersvåra spel, skräcklitteratur, skrivande i skrivarkollektivet Fruktan, Vertigo-comics och svensk punk.
Erik stannar kvar efter pausen, då Peter och Tove återigen peppar för Doctor Strange – det har nämligen släppts bilder på Benedict Cumberbatch i skägg från inspelningen i Nepal. Vi tar en titt i lyssnarmejlkorgen – nördiga ostar får en ny uppdatering – och en och annan utvikning kring Avengers och Star Wars kan förekomma…
Därefter blir det en komplett utvärdering av BlizzCon, som Jonas har följt. Vi ger också våra intryck av den första riktiga Warcraft-trailern. Avslutningsvis har Jonas även spelat den sista Starcraft-expansionen, Legacy of the Void, och berättar om huruvida Starcraft-påsen knyts ihop efter 19 år.
Tack och förlåt!
Puss hej! 
HÄR kan du lyssna på avsnittet via I LIKE RADIO.
HÄR kan du ladda ner det som mp3.
HÄR hittar du avsnittet via RSS