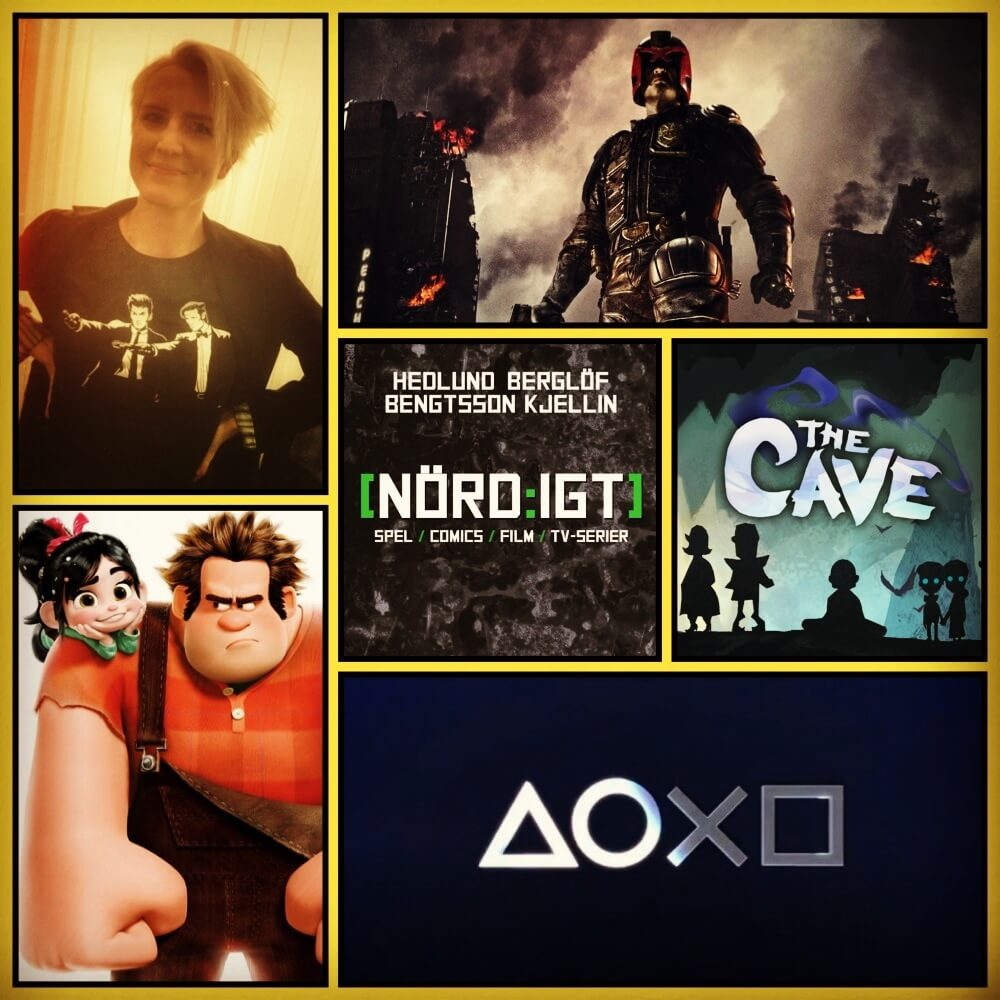 Funkar det så funkar det! Om du tar med dig en enda sak från EP13 av podcasten så är det dessa visdomsord från Kjellin.
Veckans avsnitt av [NÖRD:IGT] är speciellt av den enkla anledningen att vår kära Britt-Britta fyller år. Vi firar med bubbel och bullar samtidigt som vi ger oss in i nördigheten.
Diskussionen den här veckan handlar om Playstation 4. Vad kan vi förvänta oss av nästa generations konsol från Sony? Vad BÖR vi förvänta oss? Vad hoppas vi på? Naturligtvis kryddas diskussionen av massor med lyssnaråsikter.
I Speldelen recenserar Hedlund Serious Sam Double D XXL och Berglöf The Cave. Två vitt skilda upplevelser. Christian verkar bara få spela skit just nu …
I Comicsdelen kollar vi om Bengtsson eller Kjellin hunnit bekanta sig med den andres serietidningsfavoriter eller om The Excel-ark Of Doom åkt fram.
I Filmdelen recenserar Berglöf och indiern Röjar-Ralf i 3D och brunklicken och Kjellin snackar Dredd i 2D. Dessutom har vi slängt ett getöga på ett Oscarbidrag från Disney!
Och i TV-seriedelen peppar Hedlund och polacken inför del två av säsong tre av The Walking Dead! Vad kommer hända med Dixon-bröderna och är det tillräckligt för att motivera fortsatt tittande?
Allt detta får du blandat med urspårningar ut i den totala idiotin. Allt är som det ska vara.
Funkar det så funkar det.
HÄR kan du lyssna på avsnittet via I LIKE RADIO.
HÄR kan du ladda ner det som mp3.
HÄR hittar du avsnittet via RSS