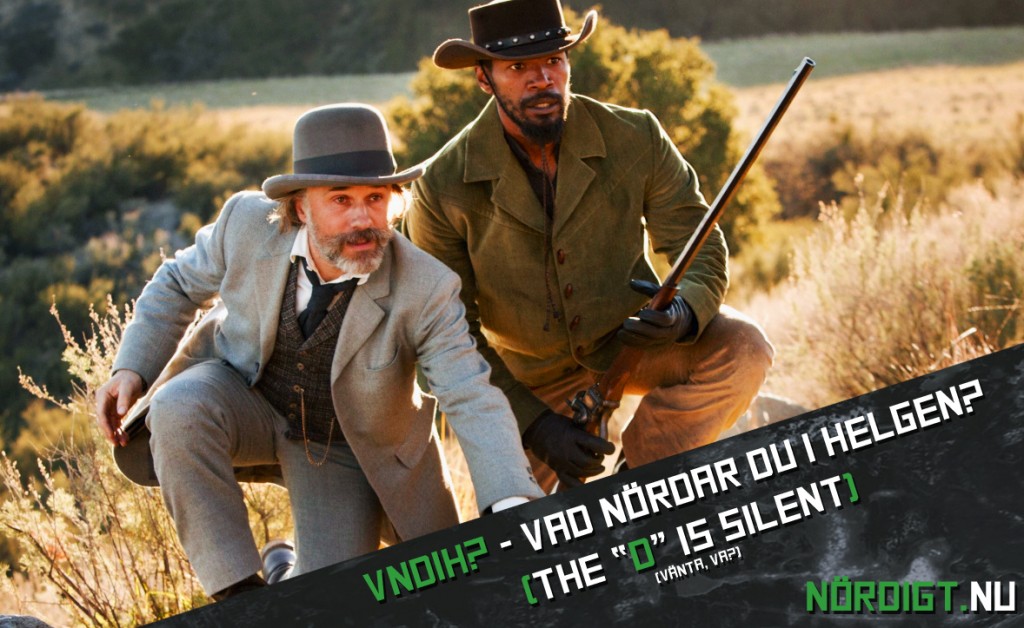 Ikväll har Django Unchained Sverigepremiär och du kan höra vår spoilerfria recension i EP10 av podcasten.
Men det finns mer att göra i helgen! Du kan se Arrow, läsa senaste The Walking Dead i lösnummer, läsa senaste Batman: Death Of The Family, se om Game Of Thrones bara för att förbereda dig på säsong 3, spela DMC: Devil May Cry (recension kommer i EP11) och längta efter Ni Nu Kuni (som vi fick igår, recension kommer).

Kom ihåg att ragga nya fina vänner i vår STEAM-grupp! Kom sen tillbaka och berätta om hur kul du hade och hur många nya vänner du hittat!
SPEL, COMICS, FILM, TV-SERIER – Vad nördar DU i helgen?