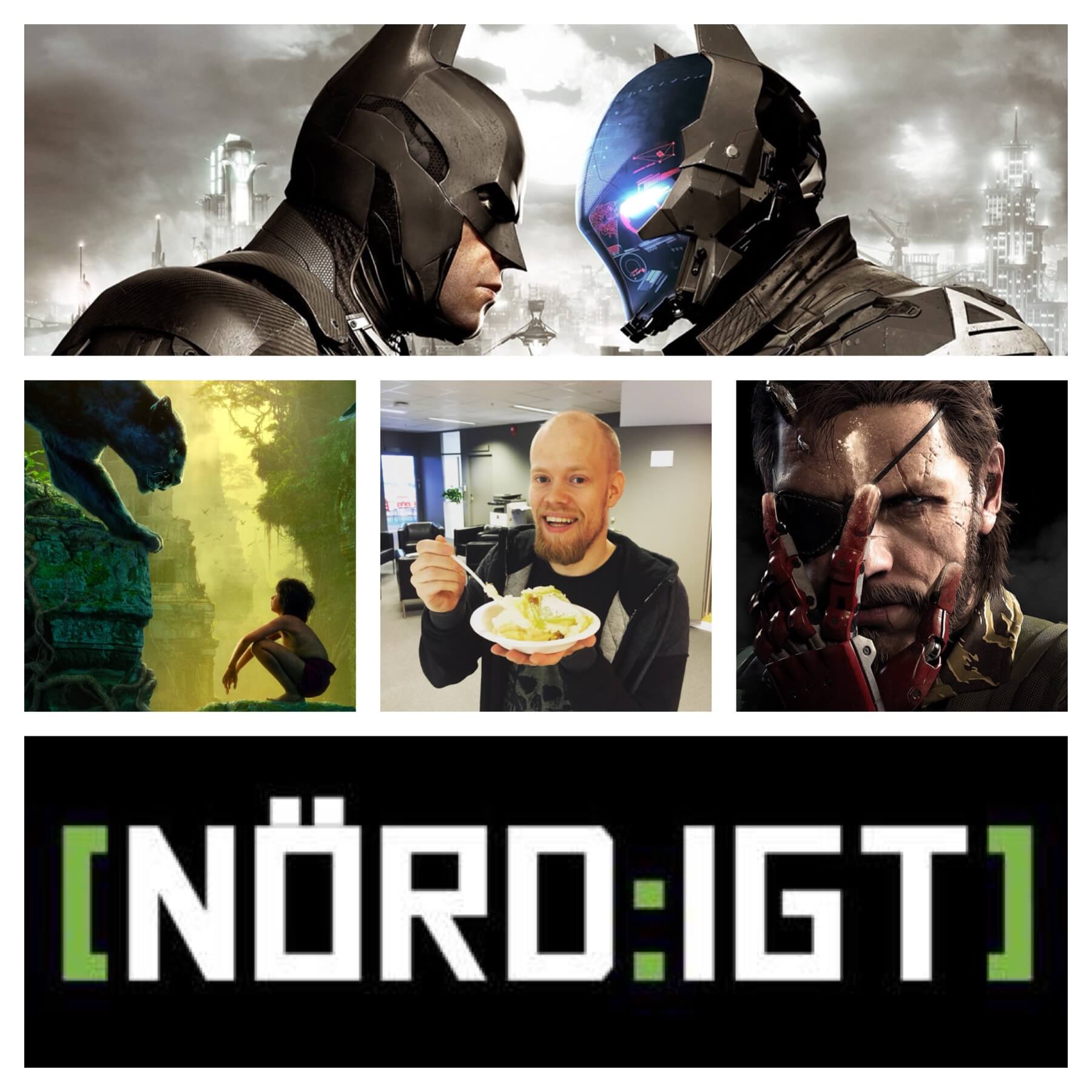 Fyra dudes varav ett födelsedagsbarn utgör veckans podcastpanel. Jonas Berglöf som fyller år, lillebror Niklas, Peter och Vikarie-Victor snackar högt och lågt.
Inledningsvis efter lite hurra-rop och gratulationer öppnas den digitala lyssnarmailsäcken med frågor om bra stand alone-stories med Spider-Man samt vad LillLöf tycker om Rocket League.
Därefter får Vikarie-Victor berätta om sina första intryck av Hideo Kojimas senaste alster Metal Gear Solid V: The Phantom Pain (samt dess prequel Ground Zero) (00:22:51)  och Peter avhandlar sina intryck av senaste (sista?) delen i Rocksteadys spelserie – Batman: Arkham Knight (00:49:51).
Slutligen ger vi även våra intryck och tankar kring den nyligen släppta trailern till The Jungle Book (01:19:36), nästa års filmatisering av Disneyklassikern i regi av Jon Favreau, med röster av bland annat Scarlett Johansson, Bill Murray, SIR Ben Kingsley, Idris Elba, Lupita Nyong'o och Christopher Walken.
Det var allt för denna gång! Puss Hej!
HÄR kan du lyssna på avsnittet via I LIKE RADIO.
HÄR kan du ladda ner det som mp3.
HÄR hittar du avsnittet via RSS